Elizabeth & Rick


Febrary , 2022 - Phoenix, AZ
The Farm at South Mountain

Items Created: Custom painting for Invitation, Programs, Reception, & Response Cards. Custom painted pattern for Envelope Liner, Wedding Card Box, and Photobooth Background Bunting.

Note - I created only the paintings, layout by Amanda Scuglia



This destination wedding was held in the Bride's home state of Arizona at The Farm's beautiful gardens and lush landscape, so we wanted to reflect the unique terrain in the invitation suite and wedding decor.

The couple really wanted to reflect the unique Arizona landscape and flora so I painted a number of cacti and succulents for them to choose from. We ended up with a variety, which worked great for creating the envelope liner pattern and three options for the response post card.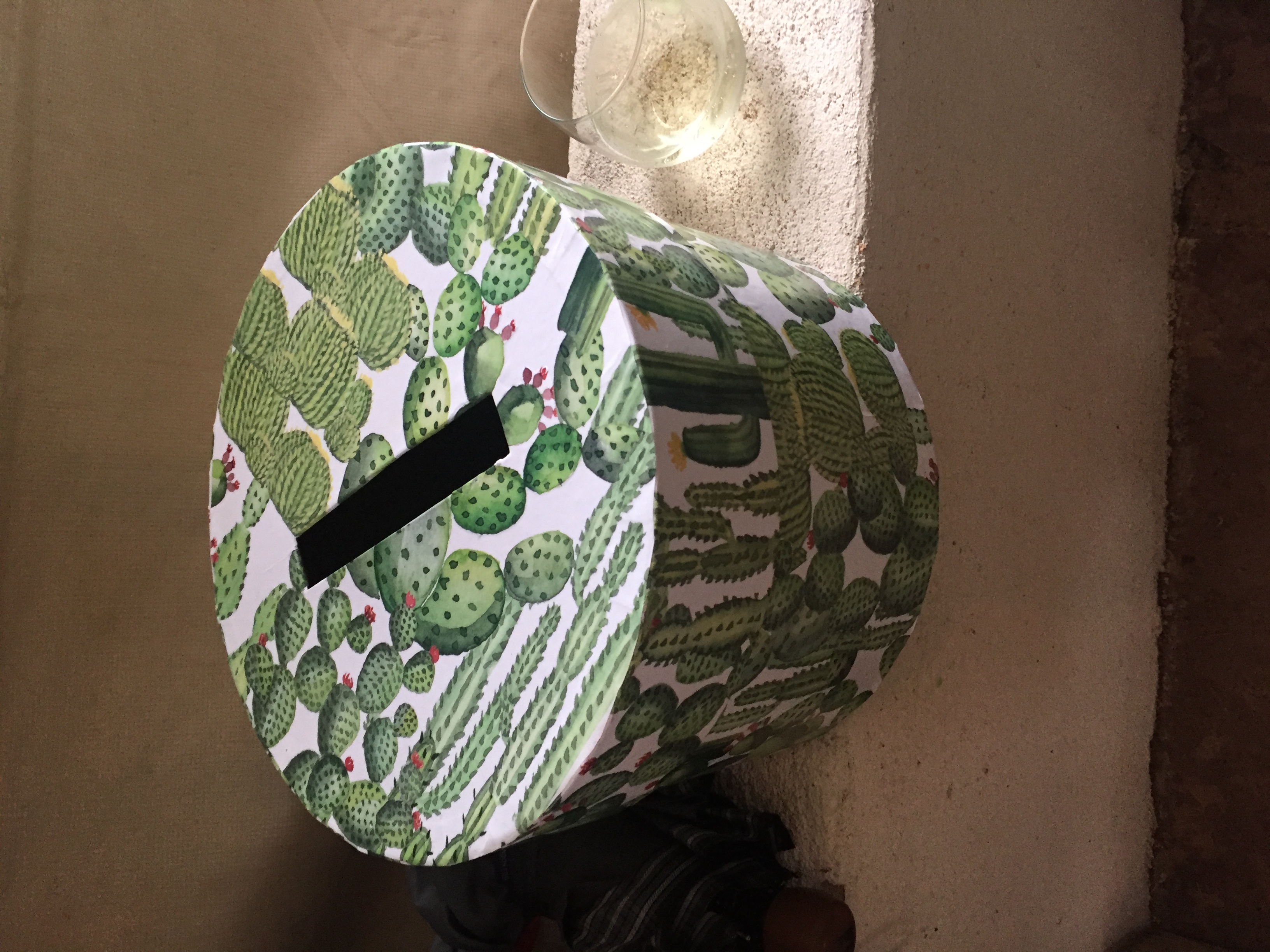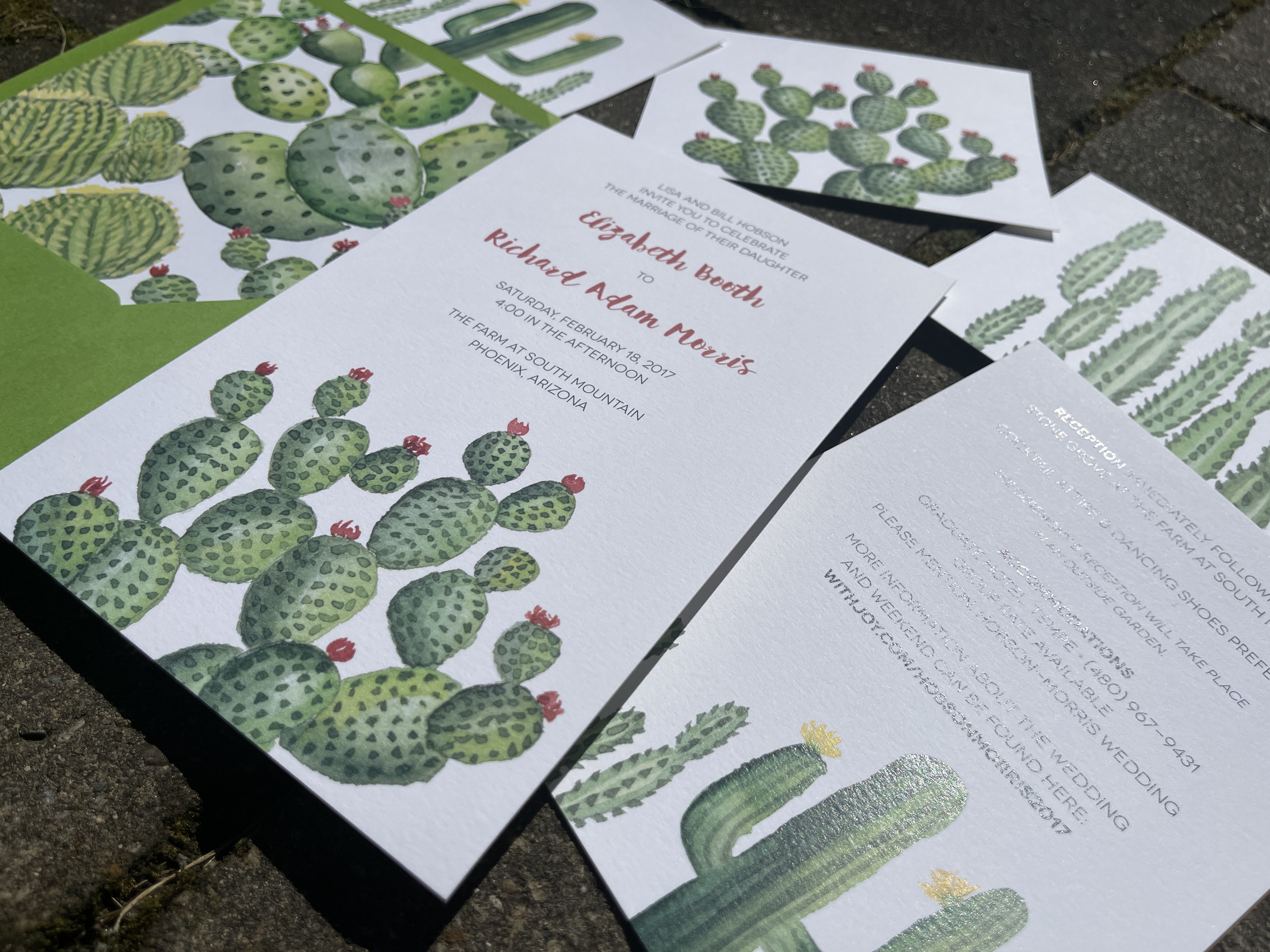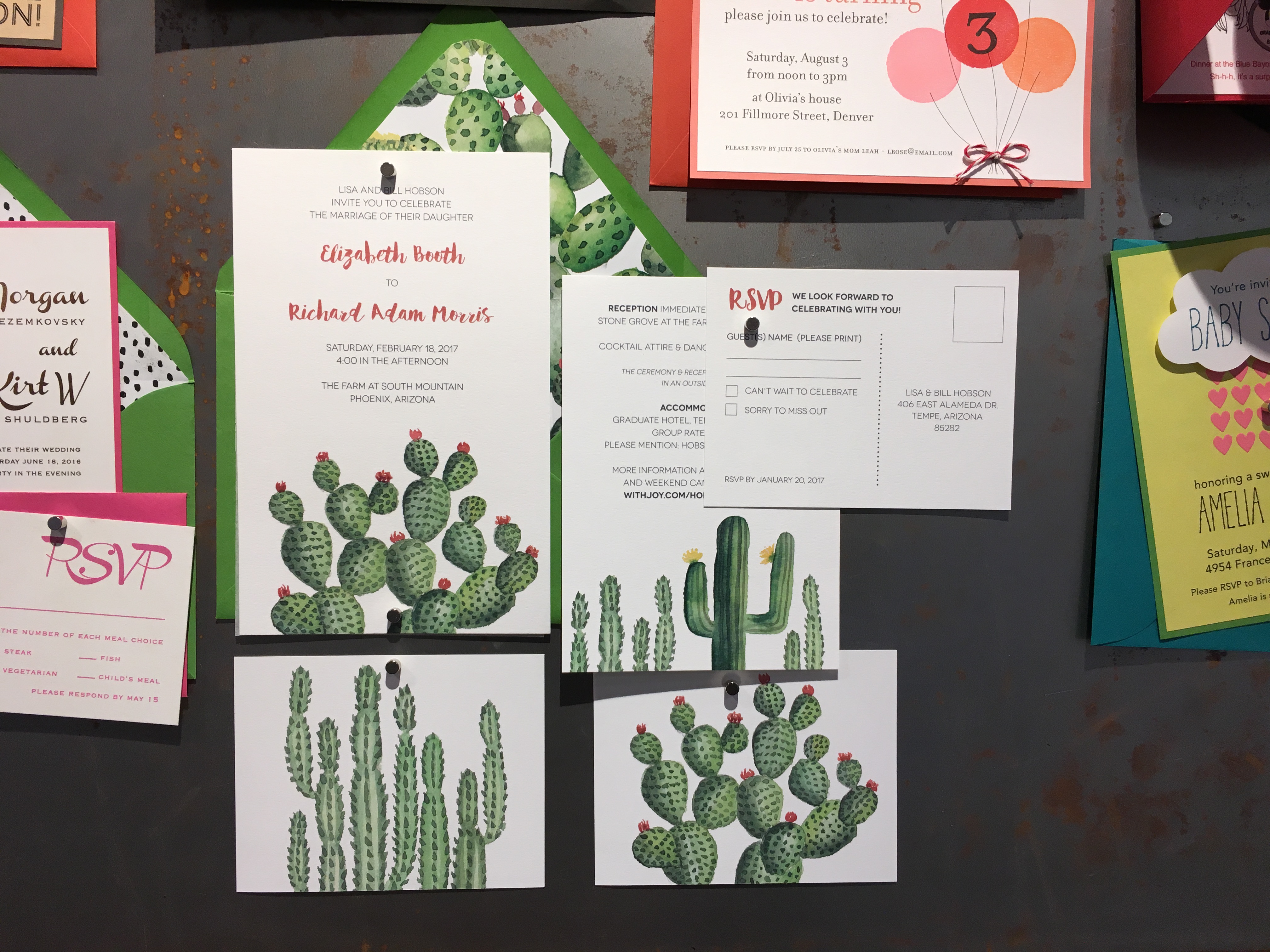 Design feature at Papersource, La Jolla